Solutions to help you scale quality care, wherever care is delivered.
Practice Management
Streamline and optimize your operations - from intake to billing, and beyond.
Automate operations, improve cash flow, and stay audit-ready with a fully integrated HIPAA-compliant EMR, smart scheduling and an optimal ABA billing system. Streamline back office work, reduce inefficiencies, and elevate the client experience.
School-Based ABA/Education
Great organizations that rely on CentralReach to manage their practice.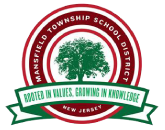 Helping ABA providers with billing, scheduling and learning management to deliver superior outcomes.
Scheduled Appointments Annually
Claims Processed Annually
Be in the know from CentralReach experts.
Our customers love using CentralReach.
"It is great to be able to connect and view other employee schedules, as well as client information that is pertinent to my job requirements."
"CentralReach customer service team is great! They respond within 24 hours and always have great recommendations."
"The program is the backbone of what we do. I'm impressed with it and would highly recommend it to a medical practice, school or a similar firm."
"I am able to track cancellations, authorizations, and the amount of remaining hours we have left on an auth very easily."
CentralReach was founded in 2012 by a practicing BCBA determined to find a solution to the administrative challenges she and her fellow clinicians were struggling with. Today, CentralReach is the market leader in ABA practice management and clinical solutions.
Led by award-winning CEO Chris Sullens, the organization remains committed to its mission of helping clinicians and practice administrators produce superior client outcomes. CentralReach continually strives to propel the ABA industry forward through cutting-edge technology, commitment to excellence, and a culture devoted to serving the growing autism population.